Vacuum Powder Loader & Pneumatic Vacuum Powder Convey

Working Principle
Adopted compressed air as dynamic, the vacuum generator makes negative pressure occur. In this way, materials can be loaded or conveyed.
Applications
Automatic conveying for pellet, powder or pellet-granule mixed materials in pharmaceuticals, food, plastic, and chemistry industries. No need mechanical energy.
Features
1. Compact design, simple structure, easy maintenance and easy operation.
2. Static electricity in material is avoided efficiently.
3. Compared with electric vacuum pump, the noise from the pneumatic vacuum pump is much lower.
4. High negative pressure makes conveyed materials avoid stratification.
5. Flexible conveying setup makes production process more reasonable.
6. Closed conveying route and no dust outside satisfy environmental requirements.
7. High conveying efficiency for bulk materials. The costs in package, loading and unloading can be decreased a lot.
8. The dampness, or contamination, or foreign materials in conveyed materials can be totally avoided. Conveying quality is assured.
9. The materials at several different places can be conveyed centrally to a single place. At the same time, the material at a single place can be conveyed centrally to several different places. The automatic vacuum powder loader can convey materials to a far horizontal distance and a high vertical height.
Structure
1. Smooth Modular Design: Not only easy installation and maintenance are realized, but also dismounting and cleaning is very convenient. There is no clearance or dead corner for material piling-up in the equipment.
2. Fluidistor or Vibratory Device: It can form a layer of air model between conveyed material and inner surface of the hopper. The fluidistor can help poor flowing materials move quickly. Therefore, it not only can prevent bridging, but also can increase discharging efficiency. The fluidistor is made of sintered PE.
3. Pulse Back Blow Dedusting System: One-to-one back blow air sacs are inside the hopper. In each cycle, the filters can be cleaned efficiently, which make the equipment more stable.
4. Filtering System: High quality HD-PE filter, stainless steel filter, titanium filter and Ti07 filter are available for choice. Among them, the Ti07 filter`s filter accuracy can reach 0.2 µm and the highest
working temperature is 130 ℃. It can be cleaned with alcohol, or pure water, or air gun. It can be repeatedly used for long time.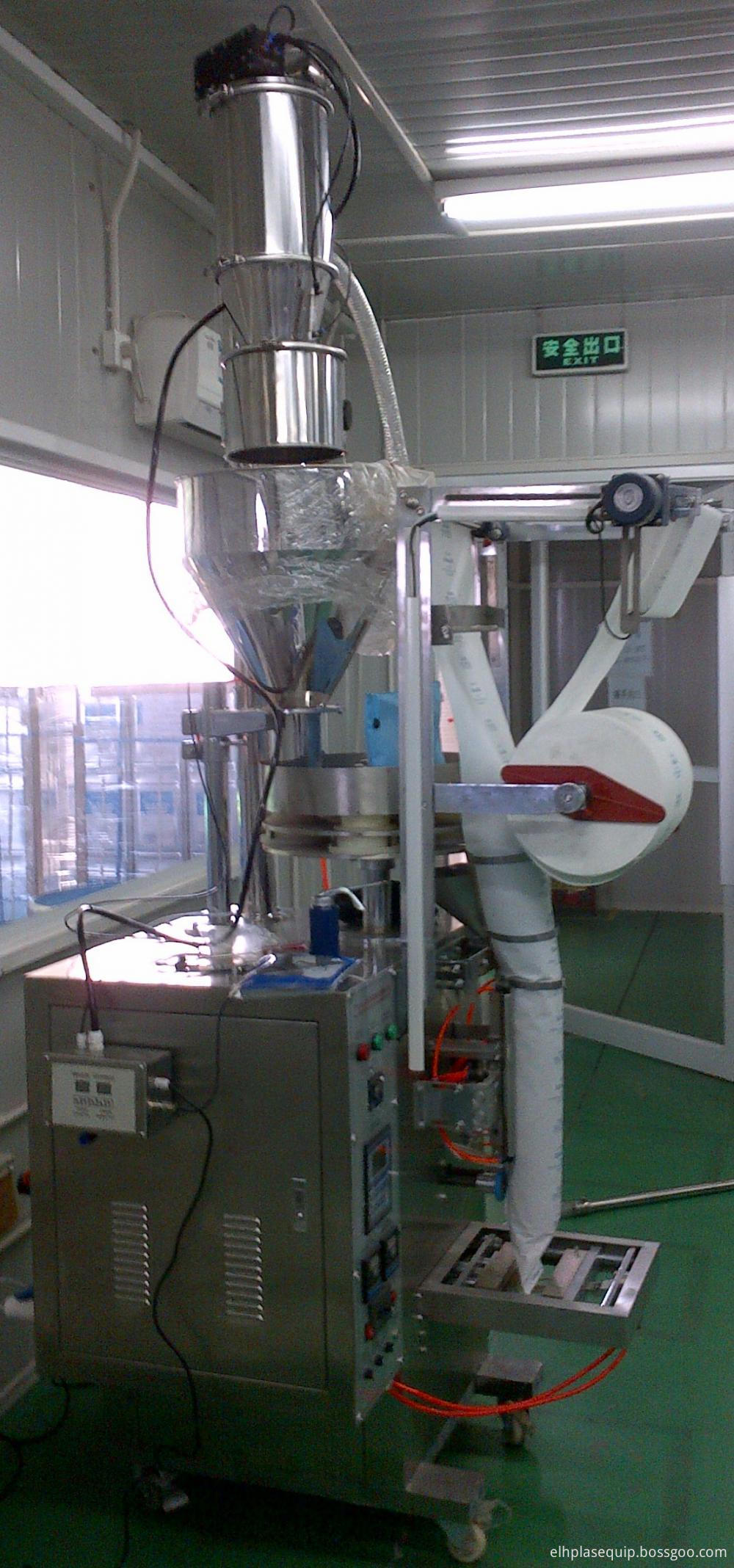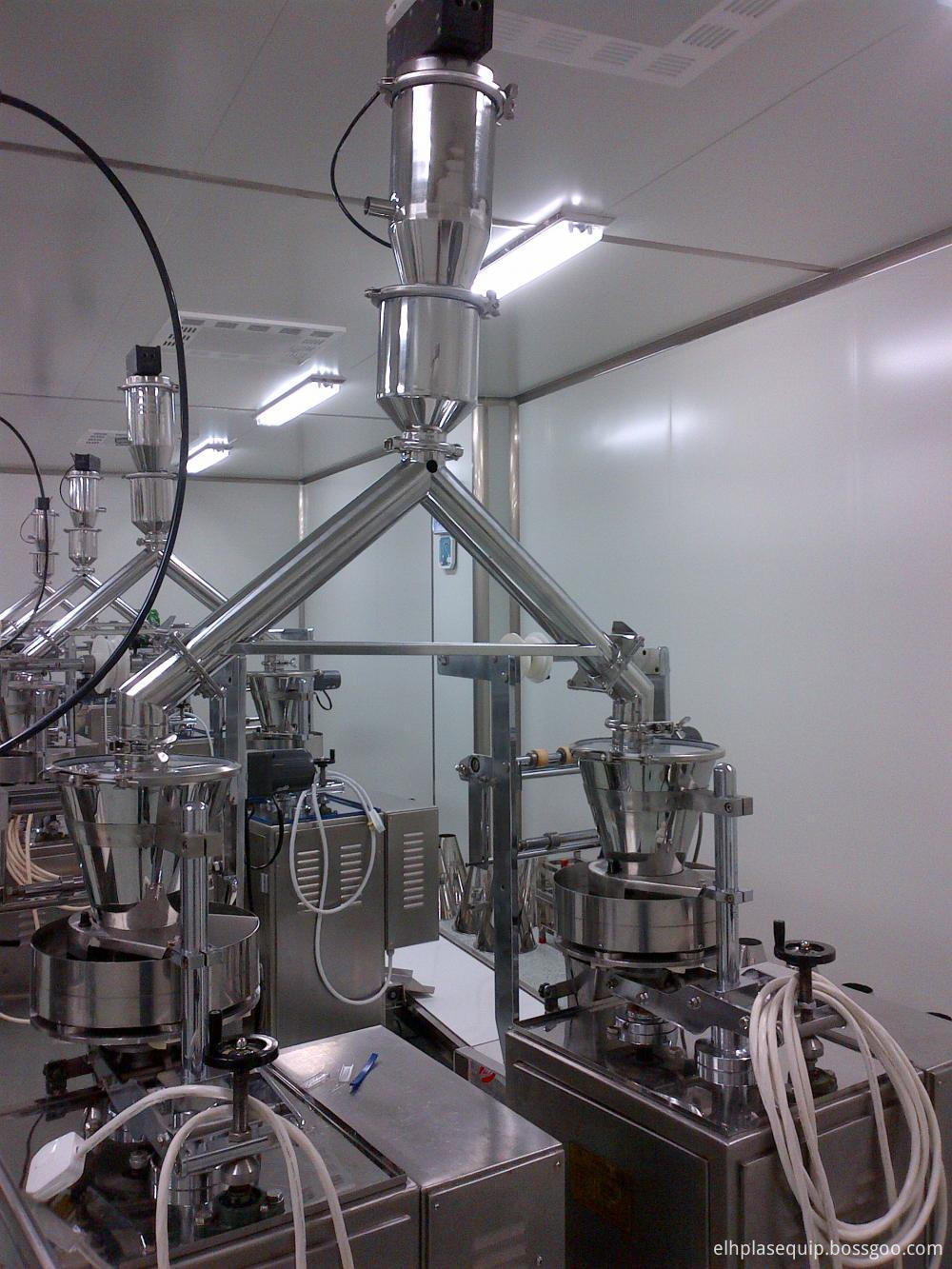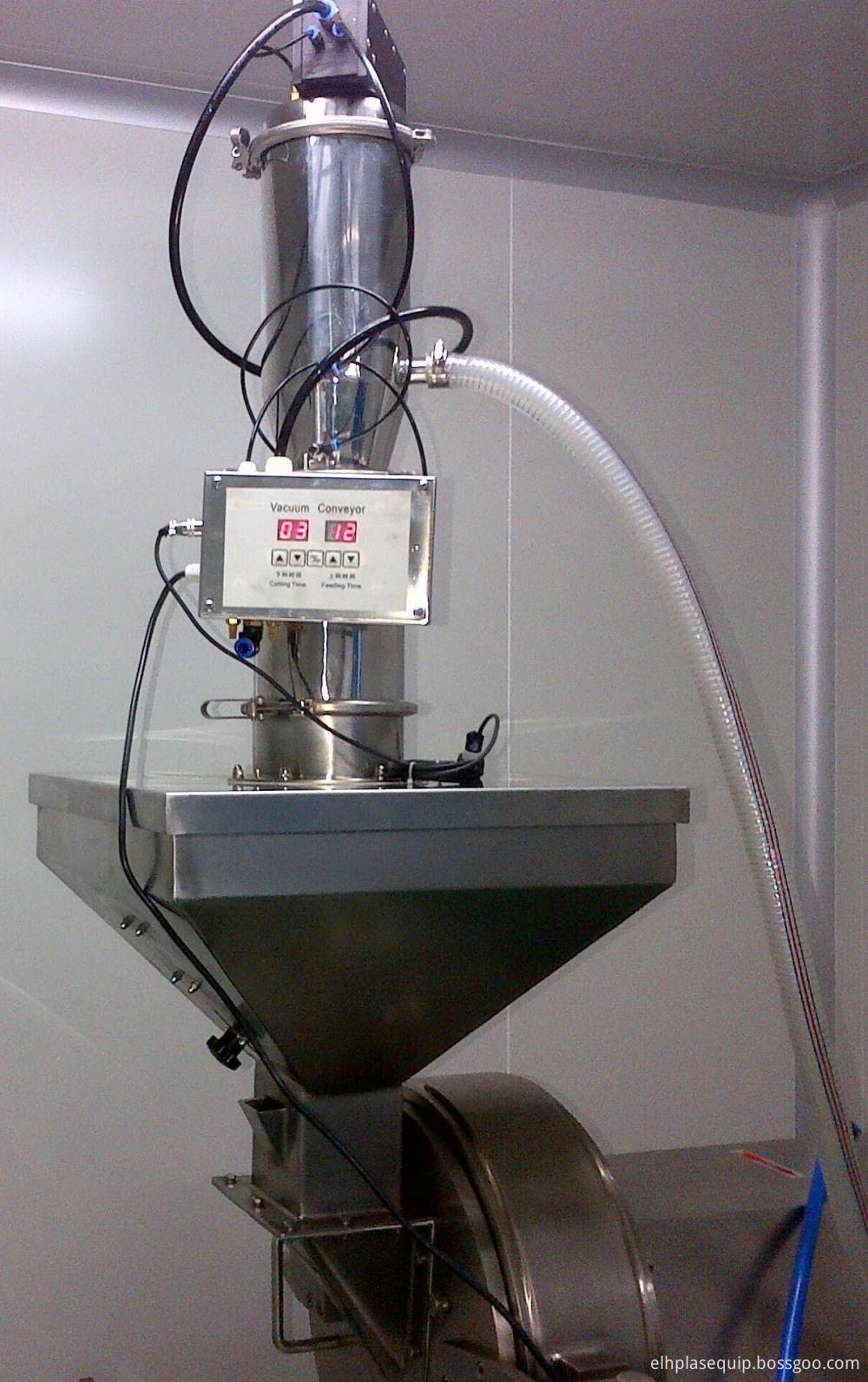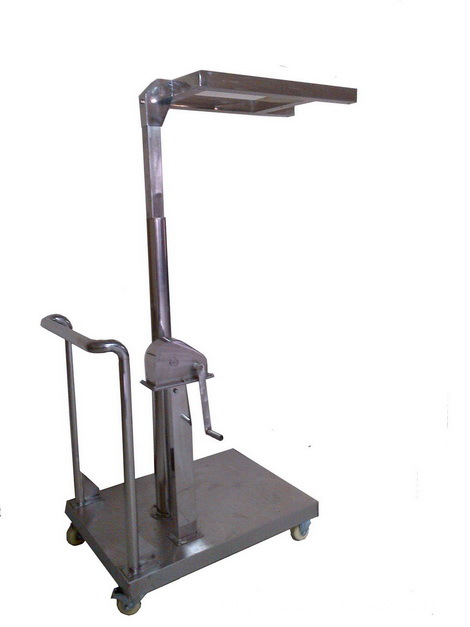 Technical Specifications
| | | | | | |
| --- | --- | --- | --- | --- | --- |
| Model | Conveying Capacity (Kg/hr) | Air Consumption (L/min.) | Hopper Inner Diameter. (mm) | Hopper Height (mm) | Compressed Air Pressure (Mpa) |
| EPPL-350 | 350 | 180 | 140 | 570 | 0.4-0.6 |
| EPPL-700 | 700 | 360 | 220 | 780 | 0.4-0.6 |
| EPPL-1500 | 1500 | 720 | 290 | 850 | 0.4-0.6 |
| EPPL-3000 | 3000 | 1440 | 420 | 1150 | 0.4-0.6 |
| EPPL-5000 | 5000 | 2880 | 420 | 1250 | 0.4-0.6 |
| EPPL-6000 | 6000 | 4320 | 420 | 1350 | 0.4-0.6 |